RPLS commended following granting of European patents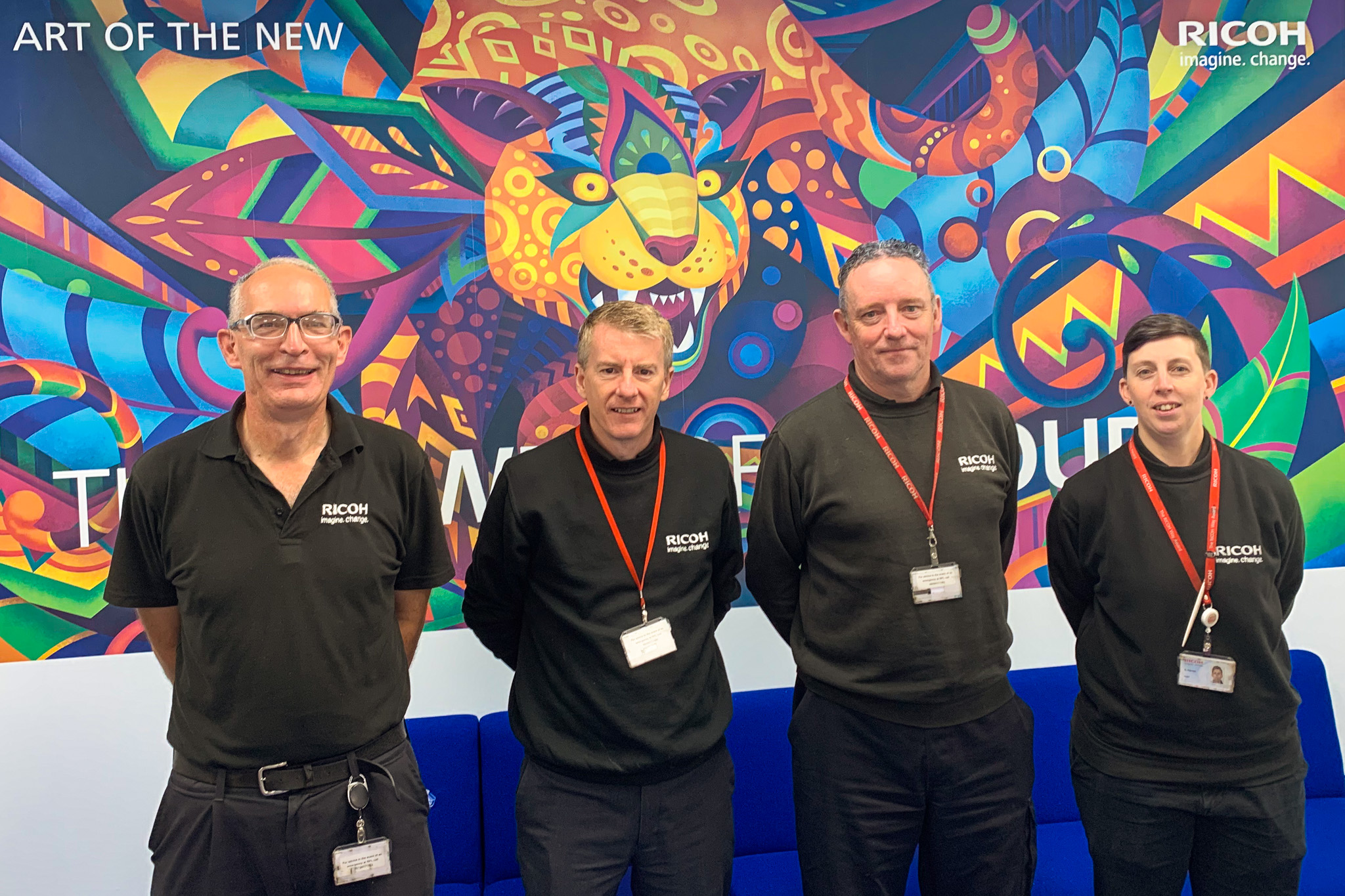 A team of engineers from RPLS have received a top company award following the granting of three European patents.
Principal Engineer Derek Smith, Senior Engineers John Hamilton and Andy McVitie, and Junior Engineer Sam Davies of Stirling's Ink Engineering Team have been key in the granting of the three patents, which has seen them receive a Patent Award from Ricoh Company Ltd (RCL).
The Patent Award scheme rewards employees who successfully file for an invention patent and again if subsequently granted a patent in RCL's name.
The three patents which have been granted are: 
EP3335897B1 - Method of forming a surface covering, apparatus for forming a surface covering, and a surface covering. (Already gained Korea patent)
EP3849816B1 - Method for printing onto a substrate and printed substrate. (Already gained Japan & Korea patents)
EP4065651B1 - Ink compositions.
Nozomi Sasaki, Intellectual Property Manager at Ricoh Europe, praised the Stirling team for their efforts.
She said: "Congratulations on your awards.
"I would like to sincerely thank you for your contributions to technology development and intellectual property activities.
"In particular, the patent for EP4065651B1 is highly scalable and I believe it will bring significant value to our future business."
She added: "The Stirling team has shown great enthusiasm for patents and has submitted numerous applications. 
"As an IP Manager, I feel incredibly fortunate to be able to work with all of you.
"Thanks to your efforts, I look forward to the continuous emergence of innovative technology and inventions in the future."
The team started the application processes for the three patents in 2016, 2018 and 2019 respectively, highlighting their continued hard work and dedication to improvement and innovation across the business.
Between them, Derek, John, Andy and Sam have had 30 granted patents over 14 inventions, with a further five invention applications filed or published, with many more still to come