RPL utilises ScreenCloud to create a more connected workforce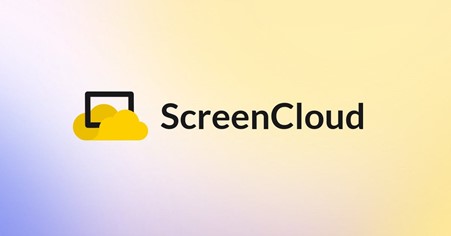 Ricoh UK Products Ltd (RPL) is delighted to have launched ScreenCloud across its sites in Telford and Stirling to improve efficiency and enable a well-informed and connected workforce. 
RPL have been working with ScreenCloud, the company's chosen digital signage partner for this Continuous Improvement (CI) project, to help streamline data tools into one system and display dashboards and productivity metrics to the teams and managers on the manufacturing floor.
Following IT issues with previous systems which were not fit for purpose, the key elements that RPL required were:
·To display relevant production analytics, insights, and updates 
·To communicate correct information to technicians at the right time
·To have an easy to manage content management system (CMS)
·To undergo efficient and easy roll-out of hardware 
·To expand digital signage across RPL sites
·To increase efficiencies across teams on the ground
·To connect all different systems together in one digital signage tool
ScreenCloud have been instrumental in helping RPL achieve these requirements, and real-time data reach and visualisations have been warmly received and utilised by employees.
Dave Rogers, Toner Operations Team Leader commented: "It's enhanced interactions with operators, and made targets more visible and therefore, attainable."
Since the roll-out in May 2021, RPL has demonstrated multiple cost and efficiency improvements across the business, along with eliminating the use of paper processes, helping to create a better balance between people, planet, and prosperity, in alignment with the UN's Sustainable Development Goals.
According to Continuous Improvement Engineer, Sharon Winning, "ScreenCloud has helped Ricoh save 65 weeks a year by moving from manual creation, paper-based reports over to digital signage, utilising automated Microsoft PowerBI dashboards."
Going forward, RPL hopes to expand ScreenCloud and continue such digital signage successes across sub-assembly lines in the workplace. 
| About Ricoh |
Ricoh is a leading provider of integrated digital services and print and imaging solutions designed to support digital transformation of workplaces, workspaces and optimize business performance.
Headquartered in Tokyo, Ricoh's global operation reaches customers in approximately 200 countries and regions, supported by cultivated knowledge, technologies, and organizational capabilities nurtured over its 85-year history. In the financial year ended March 2023, Ricoh Group had worldwide sales of 2,134 billion yen (approx. 16.0 billion USD).
It is Ricoh's mission and vision to empower individuals to find Fulfilment through Work by understanding and transforming how people work so we can unleash their potential and creativity to realize a sustainable future. 
For further information, please visit www.ricoh.com
© 2023 RICOH COMPANY, LTD. All rights reserved. All referenced product names are the trademarks of their respective companies.