RPL to feature in Made in the Midlands virtual 'Industry Meetup' event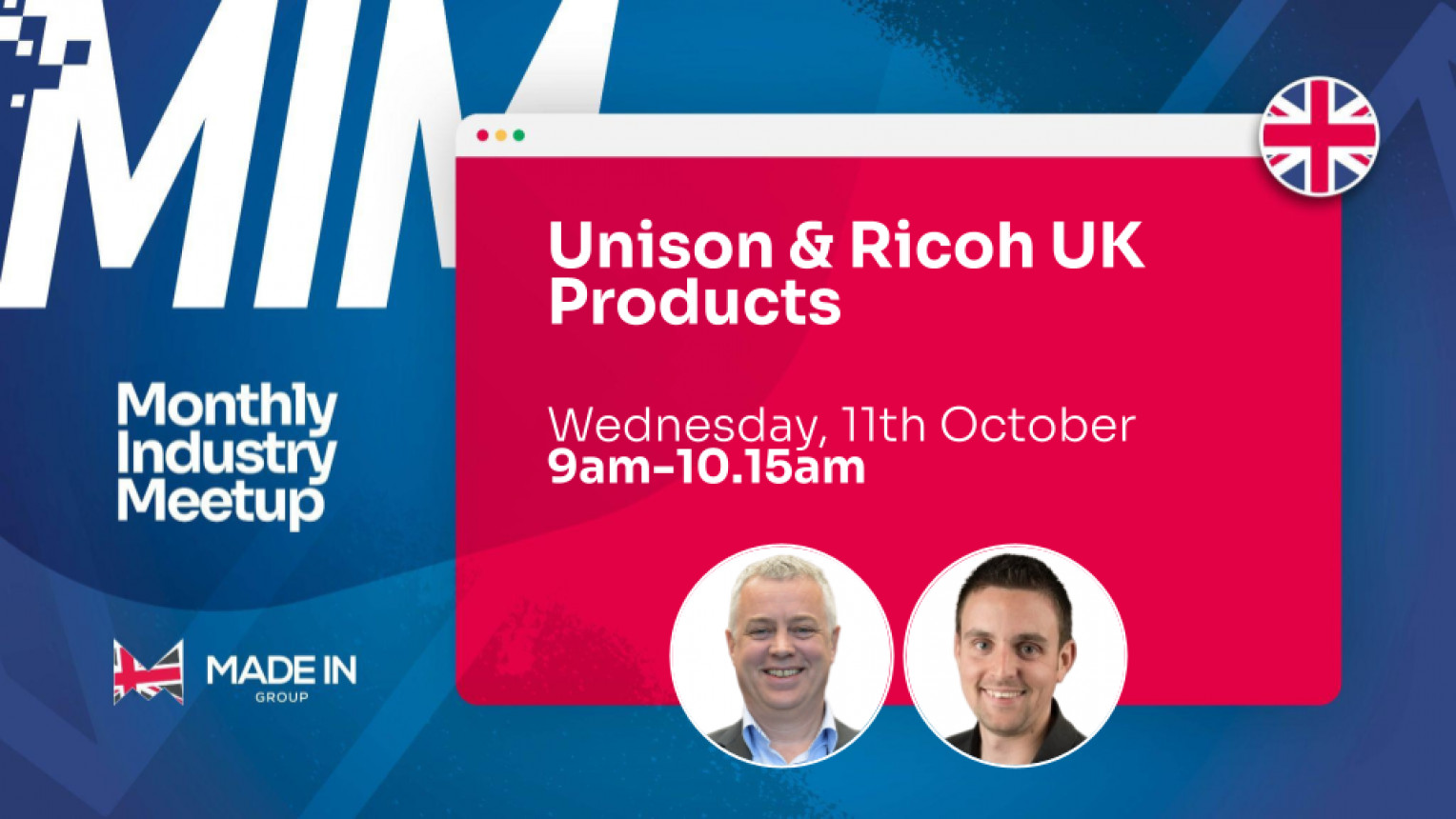 Ricoh UK Products Ltd (RPL) is set to feature in a Made in the Midlands Industry Meetup next month.
Made in the Midlands (MIM) is an organisation which champions industry and UK manufacturing. By their own admission, with increased visibility in the marketplace, businesses can share and learn best practice, seek and attain prospective customers, and strengthen the communities within British manufacturing.
Robert Farr, Senior Engineer at RPL, will join two other industry experts at the virtual event, which aims to foster collaboration, inspire innovation, and drive growth within the manufacturing community.
According to MIM: "Each month, we feature three engaging talks from Made Members, focusing on best practice around key themes that shape the future of manufacturing. Our Meetup series covers a wide range of headline topics, including:  Future Factories, Sustainable Manufacturing, Global Britain, and People & Skills."
For Sustainable Manufacturing, Rob will delve into the innovative Comet Circle concept, which forms the bedrock of Ricoh's journey towards a circular economy.
The Comet Circle encapsulates Ricoh's commitment to sustainable manufacturing by encompassing the entire lifecycle of products – from design to end-of-life considerations. As a pioneer in environmental impact reduction, RPL's expertise in circular economy practices will be unveiled through Rob's talk, with supporting information kindly collated by employees from across the business.
A spokesperson for MIM said: "Our virtual events attract a diverse audience of Made Members, including esteemed senior manufacturing leaders, executives, and professionals.
"We believe in the power of shared experiences and strive to create an inclusive environment where everyone can contribute, learn, and connect."
In addition to the thought-provoking talks, the Meetup series offers interactive virtual roundtable sessions. For RPL, this will enable regular engagement in lively discussions, exchanging ideas, and gaining further insights from fellow professionals passionate about shaping the future of manufacturing.  
The virtual event will take place on Wednesday, October 11 from 9.00am until 10.15am and is open to members of Made in the Midlands.
For more information, visit madeinthemidlands.com
For further information regarding sustainability at Ricoh UK Products Ltd, click here. 
| About Ricoh |
Ricoh is a leading provider of integrated digital services and print and imaging solutions designed to support digital transformation of workplaces, workspaces and optimize business performance.
Headquartered in Tokyo, Ricoh's global operation reaches customers in approximately 200 countries and regions, supported by cultivated knowledge, technologies, and organizational capabilities nurtured over its 85-year history. In the financial year ended March 2023, Ricoh Group had worldwide sales of 2,134 billion yen (approx. 16.0 billion USD).
It is Ricoh's mission and vision to empower individuals to find Fulfilment through Work by understanding and transforming how people work so we can unleash their potential and creativity to realize a sustainable future. 
For further information, please visit www.ricoh.com
© 2023 RICOH COMPANY, LTD. All rights reserved. All referenced product names are the trademarks of their respective companies.