RPL donates £3000 to local foodbanks following 'Miles 4 Smiles'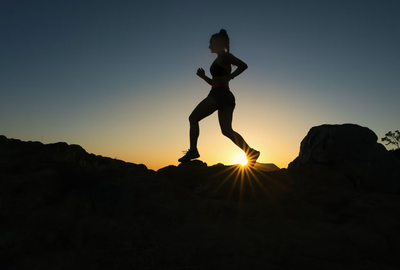 RPL set up a charitable initiative prior to Christmas to encourage employees to 'get out and about' and track their mileage, whether walking, hiking, jogging, biking or swimming (or other form of measurable exercise) to contribute to company mileage targets.
For each milestone, in increments of 500 miles, the company pledged to donate a certain value of food or monetary equivalent to local foodbanks in Telford and Stirling, where the Ricoh UK Products Ltd sites are situated.
With the initiative finishing on 31 January, RPL is thrilled to announce that, collectively, 67 willing employees have 'smashed' the target of 5000 miles, finishing with a total of 6789 miles! This equates to £3000 which has been donated equally (£750 per food bank) to Telford Crisis Support, Food Bank Plus (Shrewsbury), Food Bank Wells (Wolverhampton) and Start-Up Stirling.
The initiative was part of a wider internal campaign, THINK | ACT | SAVE. The campaign launched in 2022, as a response to the cost-of-living crisis in the UK and wider social, political and economic issues globally, providing an opportunity for employees to support and be supported, as well as supporting the local community. Miles 4 Smiles is just one of several impactful initiatives launched so far.
Jessica Leek, Business Support Services Officer commented: "The Miles 4 Smiles initiative was an opportune time for staff to dust off their old trainers and sports gear – and clock-up miles for a really worthwhile cause. Our people should be very proud!"
In a previous message to staff, Managing Director, Colin Weaver said: "Prior to Christmas, in the news it was reported that 50% of people in our country cannot afford to buy healthy food, and over a quarter of the population are regularly skipping meals because they cannot afford enough food for themselves and their families.
"These statistics are concerning and as a company we want to play our part in supporting both our employees and the wider community wherever we can."
A huge thank you to everyone involved!