Ricoh 3D secures ISO 13485 certification

A 3D printing specialist has achieved the international standard certification for production quality management in the medical industry.
Ricoh 3D, which is based in Telford and provides end-to-end additive manufacturing solutions across a range of sectors including automotive and medical, has attained ISO 13485.
The ISO 13485 certification is granted to companies showing compliance to stringent quality standards that meet regulatory requirements in the manufacturing of medical devices.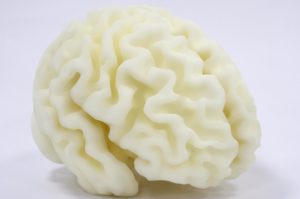 In achieving the recognition, Ricoh 3D demonstrated the required levels of controls to ensure product safety, risk management and design control activities during product development, inspection, repeatability, traceability of powders, and effective correction and prevention measures.
Mark Dickin, Additive Manufacturing and Moulding Engineering Lead at Ricoh 3D, said: "Here at Ricoh we are used to working to industry standards, as we've held ISO 27001, 9001 and 14001 for some time. Attaining ISO 13485 was the natural next step for us as we expand into the medical sector.
 "We are already supplying 3D print materials to the medical industry and this certification ensures we are now in a position to produce more critical applications and meet the needs of a wider range of customers in the industry.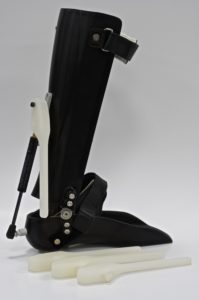 "Our existing robust manufacturing process, known as 'The Ricoh Way Production System' internally, meant that we already had many of the procedures in place to secure the certification and the additional requirements simply accelerated the integration of our production control systems . We would welcome medical manufacturers to reach out to us to see first-hand our state-of-the-art facilities and processes in action."
Ricoh 3D has a strong portfolio in the medical industry, including working alongside the Orthotic Research & Locomotor Assessment Unit to create an ankle-foot orthotic lever mechanism which has now been developed for full production. Ricoh 3D is a true end-to-end manufacturer, taking products through their full development cycle – whether it's one or one million parts. 
| About Ricoh |
Ricoh is a leading provider of integrated digital services and print and imaging solutions designed to support digital transformation of workplaces, workspaces and optimize business performance.
Headquartered in Tokyo, Ricoh's global operation reaches customers in approximately 200 countries and regions, supported by cultivated knowledge, technologies, and organizational capabilities nurtured over its 85-year history. In the financial year ended March 2023, Ricoh Group had worldwide sales of 2,134 billion yen (approx. 16.0 billion USD).
It is Ricoh's mission and vision to empower individuals to find Fulfilment through Work by understanding and transforming how people work so we can unleash their potential and creativity to realize a sustainable future. 
For further information, please visit www.ricoh.com
© 2023 RICOH COMPANY, LTD. All rights reserved. All referenced product names are the trademarks of their respective companies.